Instalment of 552 G3 seats and 125 CR5 stand chairs at the 3 Fontaines gym in Saint-Jean-de-la-Ruelle.
Published : 19/01/2023
Our realisations
Stadium seats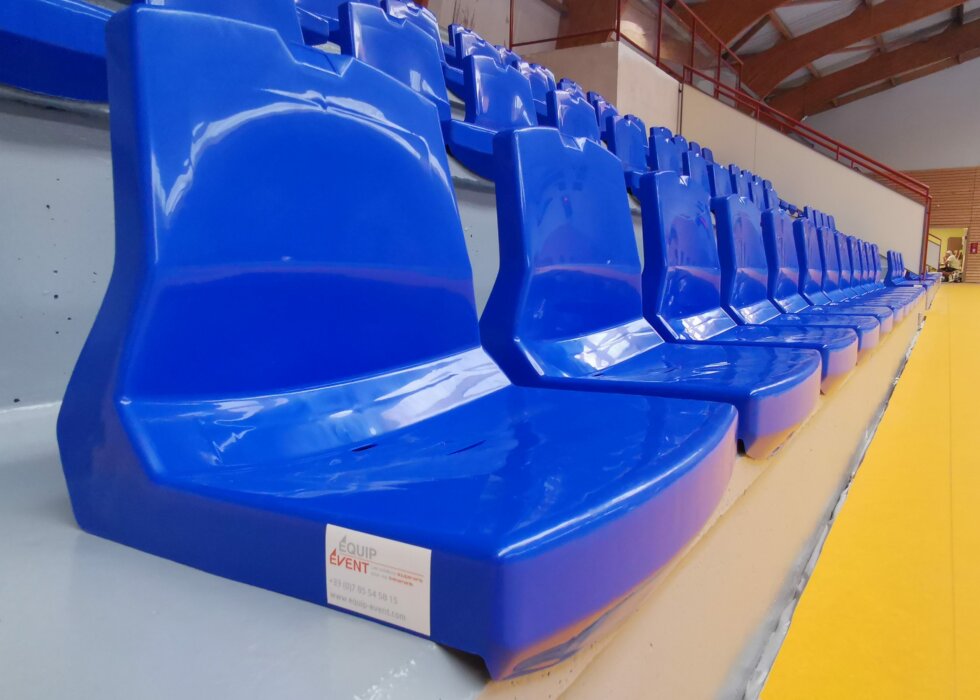 As part of a call for tenders for the renovation of the 3 Fontaines gym in the city of Saint-Jean-de-la-Ruelle, Equip Event installed 552 G3 stand seats and 124 CR5 stand chairs in just one and a half days. Our team carried out the service at the same time as the company in charge of the sport flooring, without their being any issues. The gym now benefits from concrete grandstands on which the comfortable stand chairs are fixed to accommodate both the spectators and various competitions that will be held there. Find out more about the G3 stand seats and the CR5 stand chairs.