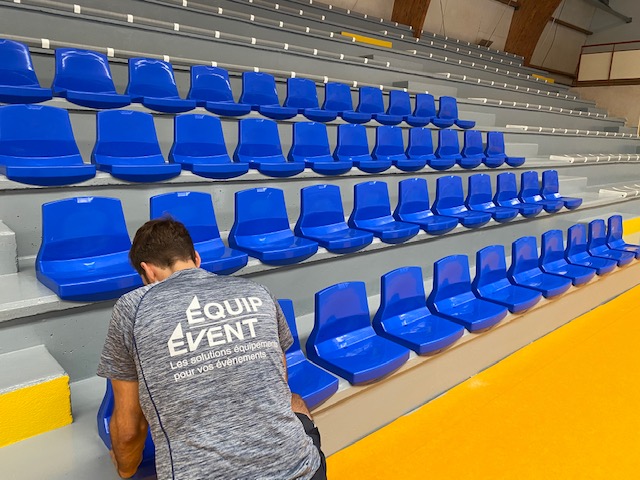 Chairs restoration
Would you like to give your chairs a new lease of life if the fabric, foam, and mechanism have deteriorated over time? EQUIP EVENT has the expertise to refurbish your old theater, cinema, and amphitheater chairs. We work with trusted partners who will be able to recreate your chair as it was originally!
If you want to restore your auditorium to good condition, our project managers will come on site to meet with you and discuss the most suitable solution between a restoration of the existing or a complete change of your furniture. If the steel base and mechanism of your chair are still in good working order, restoration of the seat shell alone may be the most economical solution. We will provide you with a costing of both solutions: restoration and complete replacement of the furniture. If restoration is preferred, the project follows a well-defined process:
Sending a chair to our partners' workshops to make a prototype,
Validation of the prototype,
Intervention of our teams for the dismantling and transport of all the existing furniture in the workshops,
Stripping of seats, backs, and armrests,
Installation of a new cover (cover and fabric),
Returning the chairs to you,
New layout and installation by our teams in compliance with the standards in force (AM18).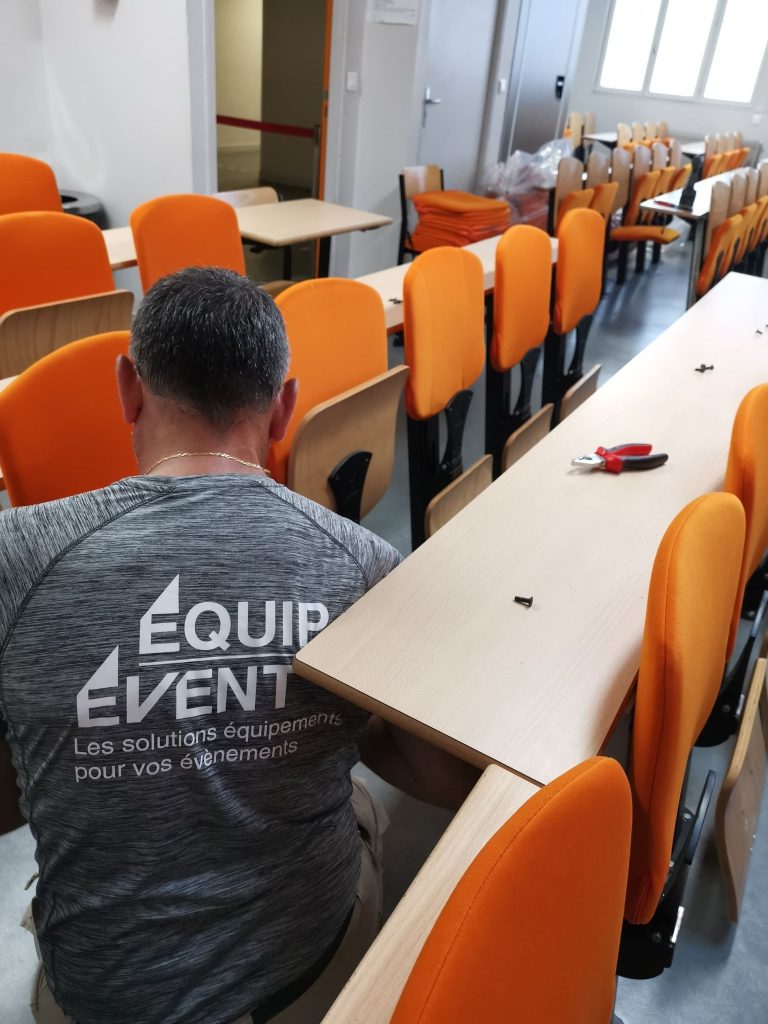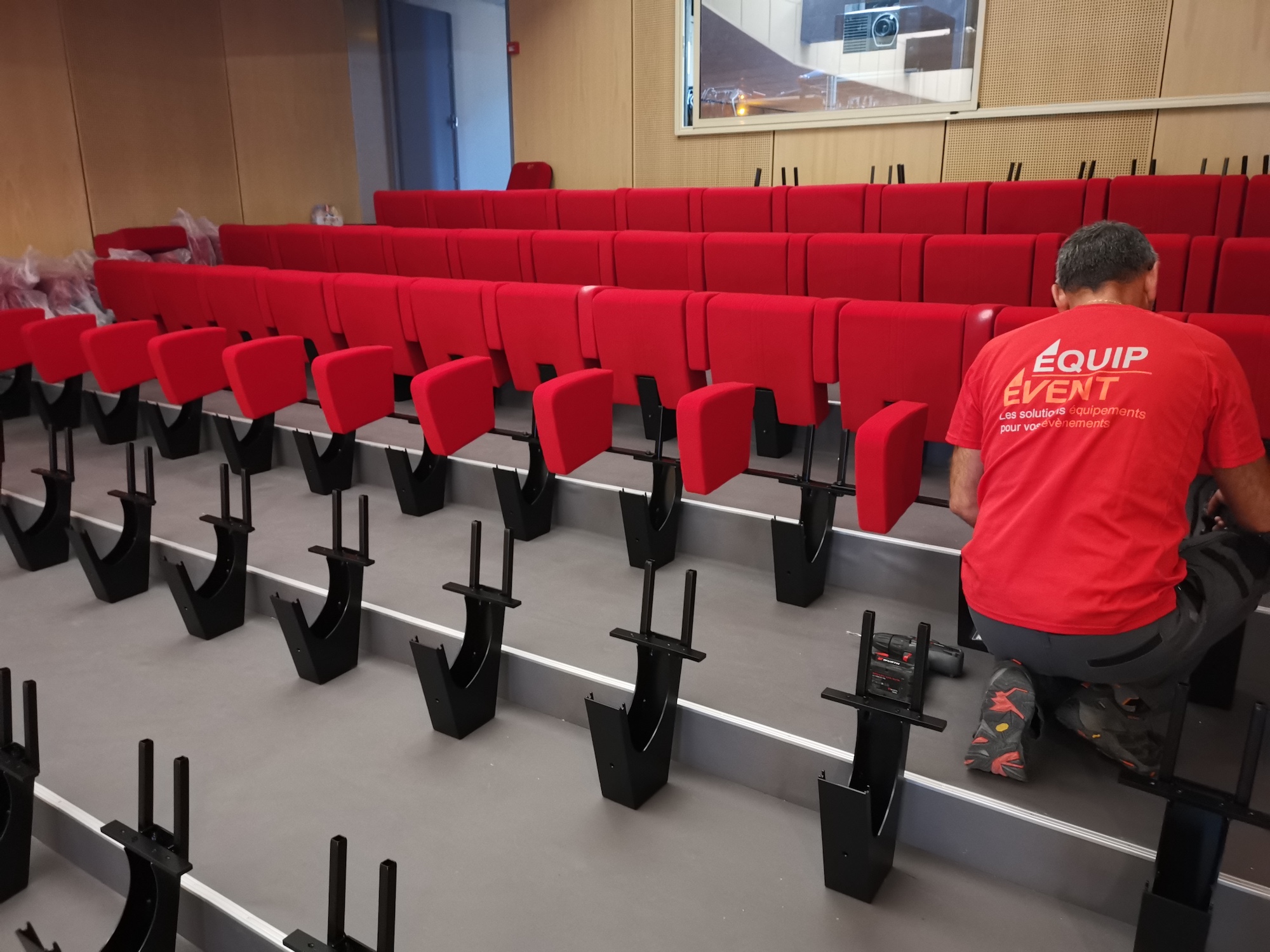 Thanks to the skills developed over the years, our on-site installation times are optimised and controlled. Also, our EQUIP EVENT project managers are always on site and able to supervise projects ranging from a few hundred stadium seats to thousands. They are trained in the management of installation on occupied sites and able to coordinate our teams according to the different trades involved in our working area.
We provide you with support throughout your project, allowing you to talk to a single contact person and guaranteeing you flawless after-sales service.
OUR QUALITY APPROACH
FRENCH PRODUCT

TAILORED

TURNKEY ASSEMBLY

SINGLE CONTACT

REACTIVITY