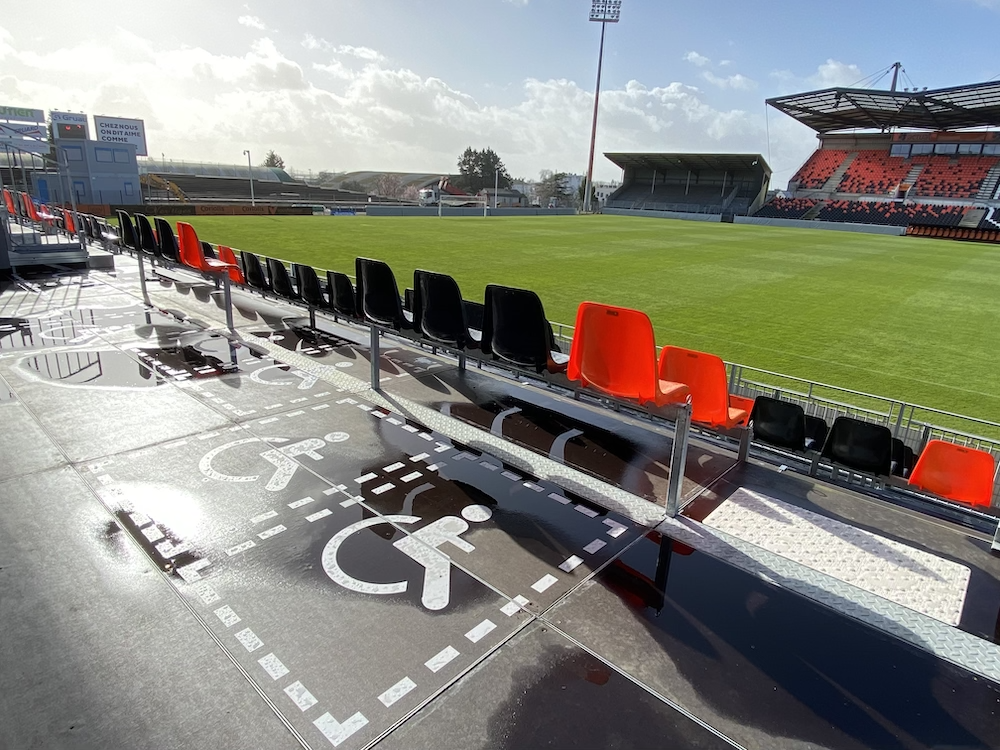 Numbering and signage installation
Inextricably linked to the installation of stadium seats, the supply and installation of signage and numbering is the logical continuation of our range of services.
To offer you a ready for use service, EQUIP EVENT supplies and installs:
Riveted or self-adhesive seat and row numbering
Tactile paving stones,
Contrasting risers,
Non-slip stair nosing,
Signage for disabled persons spots,
Any other customised signage.
To welcome your audience correctly, we know that the numbering of seats and rows is essential. That is why EQUIP EVENT can help you create and implement your numbering plans. Our teams are equipped with all the necessary signage installation equipment, regardless of the support (concrete, wood or steel). Present throughout France, our installers manage the implementation and installation of the signage according to the plans and proofs you validated beforehand and in compliance with the regulations in force. As with the installation of stadium seats, our on-site installation times are optimized and
controlled, allowing us to be reactive to meet your deadlines.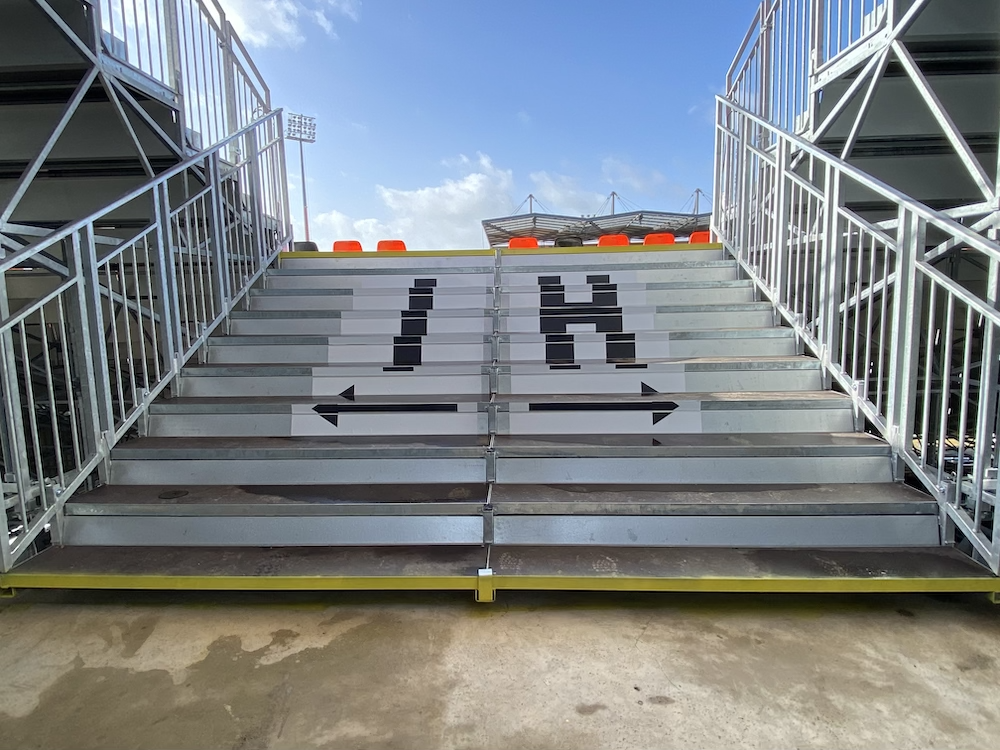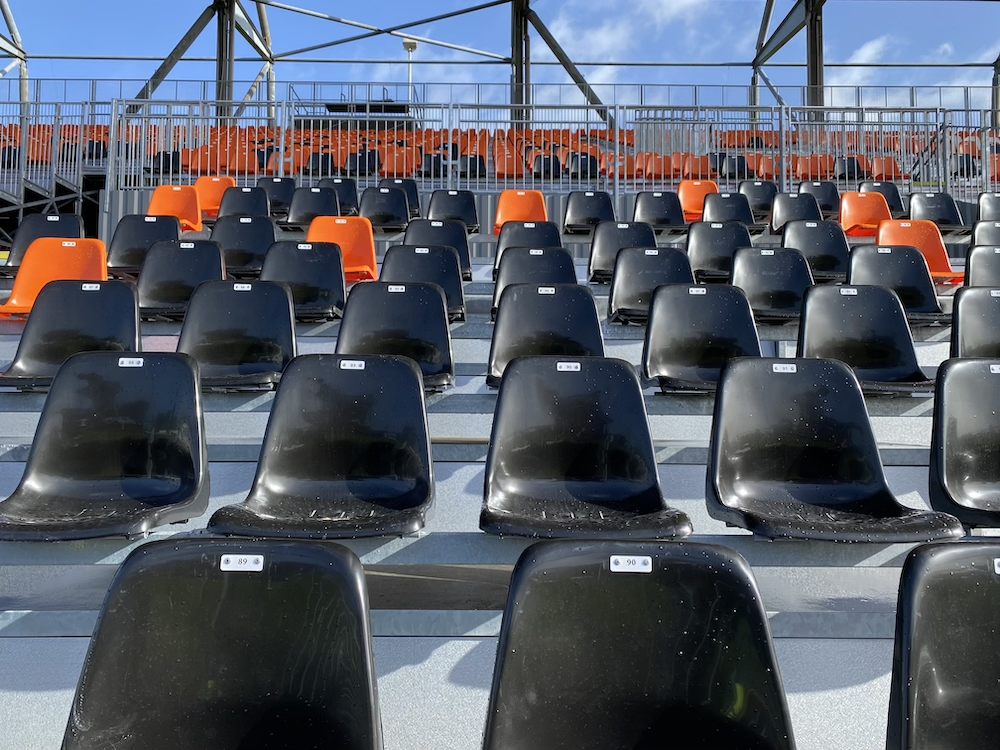 Also, our EQUIP EVENT project managers are always on site and able to supervise projects ranging from a few hundred numbers to thousands. They are trained in the management of installation on occupied sites and able to coordinate our teams according to the different trades involved in our working area.
Our long-standing collaboration with our manufacturers enables us to produce your customized signage, regardless of the shape (round, rectangular, square, oval, etc.), material (aluminum, PVC, vinyl, etc.), color, use (non-slip, visibility, etc.) and installation method (self-adhesive or mechanically fixed). Our knowledge of infrastructures open to the public regulations ensures that the installation of regulatory signage (tactile paving path, contrasting risers, anti-slip stair nosing, disabled persons spots marking, etc.) is in compliance with the regulations.
We provide you with support throughout your project, allowing you to talk to a single contact person and guaranteeing you flawless after-sales service.
OUR QUALITY APPROACH
FRENCH PRODUCT

TAILORED

TURNKEY ASSEMBLY

SINGLE CONTACT

REACTIVITY