Amphitheatre and auditorium armchair
JOBS armchair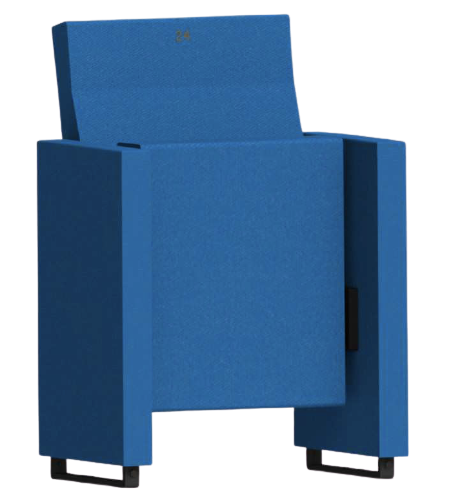 ASK FOR A QUOTE
The Jobs armchair has a unique, modern and sophisticated design, and a level of quality that is sure to impress the user. It is a conference armchair with side legs forming a shared armrest. The seat is lifted by inertia, thus requiring no particular maintenance, and controlled by a shock absorber to avoid all rebound. The armrest […]
CARACTERISTICS
Dimensions
Inner and outer measurements vary according to technical constraints.
More informations
The side legs, combining steel and wood, form a solid and durable unit that is perfectly suited to the requirements of intensive use in a conference room. The legs are solidly fixed to the floor.
The seat is raised by an inertia mechanism coupled with a silicone shock absorber that controls the raising and acceleration of the seat to its folded position.