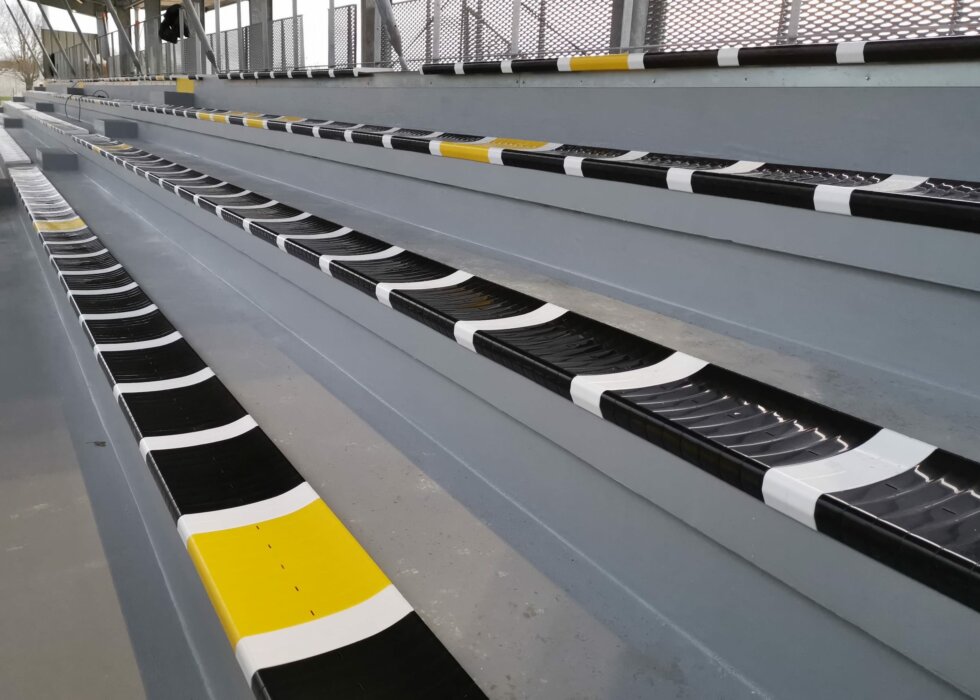 In just a single day, our team carried out the instalment and assembly of 378 G3 stand chairs for the city of Boufféré and its brand new grandstand that is open on both sides. Alternating black and yellow colours pay homage to the local football club, A.S. Boufféré.
Our team knew how to respond to the spatial constraints by providing 4 mm thick folded sheet metal angle brackets made by our metalworking partner MSGI to extend the edge of the last row to come add stand chairs.
In order to service people with reduced mobility, individual customised brackets have been installed at floor level to allow accompanying persons to sit down. The individual brackets in galvanised steel were also custom manufactured by MSGI. Find out more about the G3 stand chair over here.