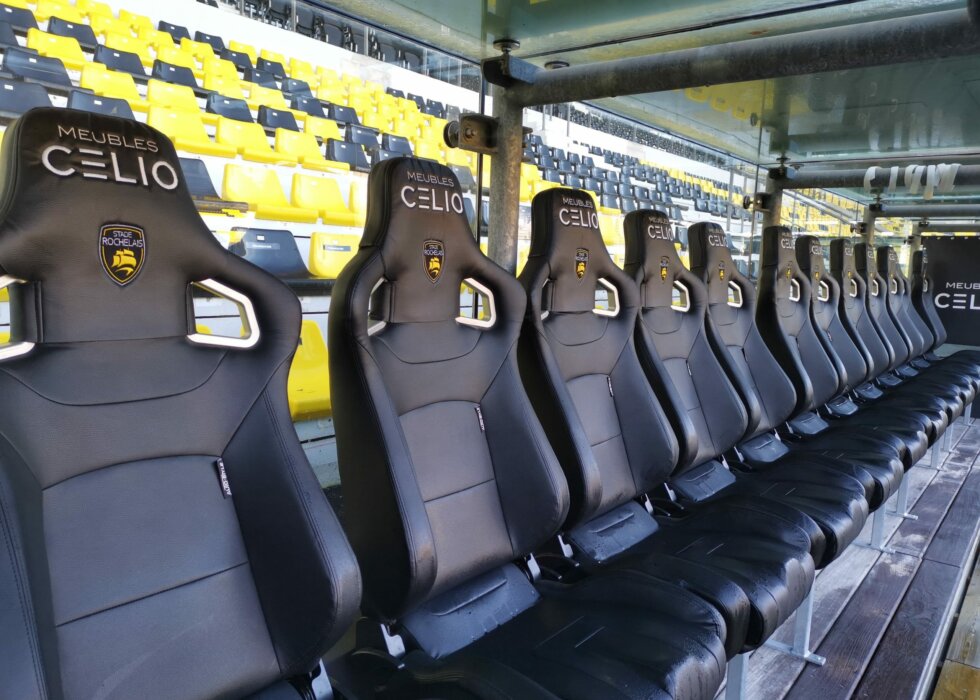 The management of Stade Rochelais, with whom Equip Event has worked closely with for several years now, has solicited our services for the supply and instalment of 26 player seats. Our team was able to provide a customised and comfortable product for a good price.
During the summer of 2019, we installed 26 bucket-type imitation leather seats with adjustable backrests on customised and adapted supports. All the backrests are equipped with removable headrest covers the we created with the logo of one of the club partners. The two 13 player seat units were covered with customised dugouts with the club's colours. 
Working with large professional sport clubs, such as Stade Rochelais, is always a great source of pride for Equip Event.
Discover the work we carried out at Stade Marcel-Deflandre! Contact us if you would like more information on our player benches or seats!