Seat with backrest
CRM shell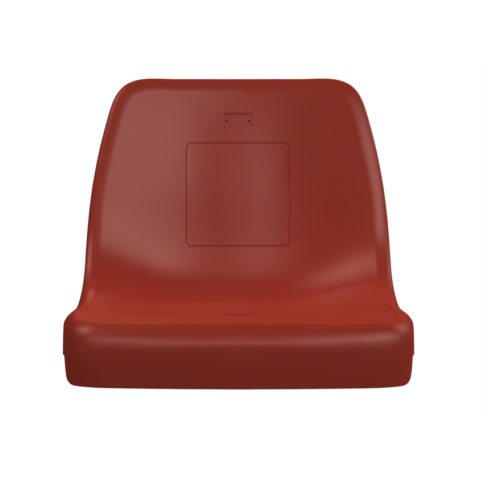 ASK FOR A QUOTE
The CRM stadium seat comes with the option of adding an engraving or logo directly on the backrest, giving it a unique touch. The CRM seat is a stadium seat with a backrest height that follows UEFA/FIFA recommendations for large sport facilities. It has a thin design, is ergonomic and has the option to place a logo on the backrest.
CARACTERISTICS
Material
These seats are made of polypropylene, a mass-dyed resin for perfect resistance against UV rays. These seats can be used both indoors and outdoors, and comply with the M2 and M4 flammability classification standards imposed by French law. The seats are sealed along their perimeter to prevent rubbish and dirt from accumulating inside. They are equipped with a central drainage system The seats are fastened by a central anchoring point, reinforced by a steel plate. The front edge is curved with a 35 mm right angle base extending to the front of the stand.
This seat is guaranteed to resist destructive public use (vandalism), complying with the EN 12727:01 standard– certified by Aidima (Technology Institute on Furniture, Wood, Packaging and related industries).
Dimensions
Opening: 430mm
Depth: 415 mm
Backrest height: 350 mm